About Us
Pharos Retail was established by Tom Mitsoulas and Mark Ranucci in 2001 to service what had been identified as a gap in the Retail Property industry.

Tom and Mark observed that the large real estate companies either did not offer a specialised retail property service, or had a high turnover of staff, leaving their clients with different people to deal with regularly. Determined to make a difference, Pharos Retail was created, where clients can be assured that they will have continuity of staff on their projects.

At Pharos Retail, we are able to provide our clients with the experience of two very senior operators with over 48 years combined experience in the industry. As the company is owned by both Tom and Mark, we have a vested interest in ensuring that our clients receive personalised service with sound property advice and strong negotiation skills to ensure maximum return on investment is achieved.

As Retail is the focus, Tom and Mark are always in the market talking to retailers to better understand their needs and plans for growth. This helps us to be able to match quality retailers with vacancies for their clients.

Our hands-on approach to sourcing tenants, rather than just waiting for calls from signs and advertising, has been very successful. We have a database of both national retailers and good private operators who are looking to expand their retail networks and as such we are able to quickly and effectively market a particular shop to an appropriate retailer.

Pharos Retail has worked for some major property fund management companies and private property owners, including the following:
ING Real Estate
Mirvac Group
City Freeholds
Dexus
GPT
Investa
Eureka Funds Management
Various Private Investment Companies
Tom Mitsoulas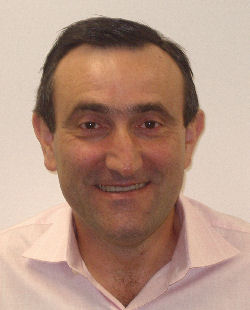 Tom Mitsoulas holds a Bachelor of Business Land Economics Degree, and has been a licensed real estate agent for over 25 years, as well as a Fellow of the Australian Property Institute.
Tom began his career in property in 1985 managing residential and commercial premises in the Strathfield area. He moved to the Sydney CBD commercial market in 1988 with Raine & Horne Commercial managing the TAB property portfolio of over 85 properties and a portfolio of commercial properties.
Tom has been a senior manager with Lombard Smith, Hooker Corporate and Jones Lang LaSalle (JLL). During his four years with Lombard Smith & Hooker Corporate Tom was responsible for the management and co-ordination of leasing of The AGL Centre and 65 Berry Street in North Sydney for Perron Investments. During this period The AGL Centre was extensively upgraded ($15m) including the installation of a new glass façade, removal of asbestos and complete refurbishment of all common areas while totally occupied.
During his employment with JLL Tom was promoted to Director and, apart from involvement in "hands on" Property management and leasing, Tom also managed the Sydney city property management office of over 15 staff.
Tom is experienced in all facets of leasing, property management and building operations, having spent over 19 years in the property industry. Tom has particular strengths in achieving optimal rental returns, strong tenants' contacts and "closing deals" quickly.
Mark Ranucci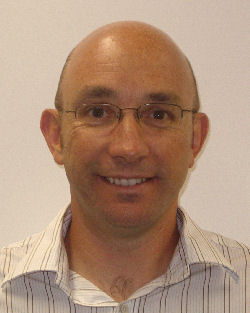 Mark Ranucci holds a Bachelor of Commerce degree, majoring in Land Economics, and is also a licensed real estate agent.
Mark commenced his career in property at Hooker Corporate in 1988 in the Property Management department as a trainee. He progressed through the ranks to Senior Property Manager and was responsible for the management of various Sydney CBD properties for such clients as the late Sir Peter Ables, Westpac, Cue Design, Pyramid Building Society, and other private clients.
Following 6 years at Hooker Corporate Mark furthered his career as the National Property Manager for Avco Financial Services (now GE Capital). His responsibilities encompassed the leasehold management of over 120 retail tenancies across Australia and New Zealand and site sourcing new offices. This experience provided Mark with an innate knowledge of negotiating retail leases on behalf of a lessee that has provided him with important skills when negotiating on behalf of the lessor.